Shanxi Linze Electromechanical Equipment Manufacturing Co., LTD., founded in 2009, is located in Jiaocheng County, Shanxi Province.
The company integrates manufacturing and technological innovation, and has been engaged in the manufacturing and application development of mining peripheral equipment and coal chemical equipment for a long time. It is one of the professional producers of two-stage gas generator for metallurgy and chemical industry and pneumatic diaphragm pump for mine.
The current products are environmental protection two-stage gas generator, 30-100KW high-power continuous wave magnetron and its power supply equipment, "Jinhu brand" mine pneumatic diaphragm pump, etc.
The company's "Jinhu brand" pneumatic diaphragm pump for mining has been certified by Anbiao National Mining Product Safety Labeling Center and is the main brand of the company.
Our company has long provided high-quality products for coal companies in Shuozhou, Xinzhou and Luliang in this province, customized diaphragm pump products for chemical enterprises in Xinjiang, Shaanxi and other places outside the province, and signed engineering supporting agreements with Shaanxi Nonferrous West Exploration & Exploration Research Institute to maintain long-term cooperation.
The company has a perfect design, production, after-sales service system. Timely respond to customer needs, to provide efficient consulting services for every customer.
Shanxi Linze has always followed the "product quality first, service first" concept. Rigorous design, production technology and perfect delivery inspection quality system, to ensure the high reliability of Linze products; After - sales maintenance of the rapid response and efficient processing for Linze products won customers praise.
Adhere to the "seiko manufacturing, efficient service" is my company's philosophy, but also linze do product faith.
Shanxi Linze is willing to cooperate sincerely with friends from all walks of life and seek common development.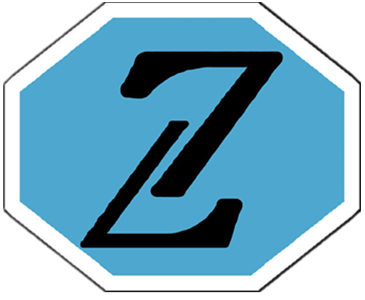 This figure is the Shanxi Linze LOGO, single letter L and synthesis letter Z, synthesis Linze abbreviation, corresponding to the company name; The shape of the letters is similar to the Chinese word for "mutual", which symbolizes the concept of Linze in Shanxi. Letters around the blue symbol of the blue lake, on behalf of open-minded and wealth, only open-minded attitude towards life, mutual completion, in order to achieve a steady stream of wealth!
"JinHu", Jin for shanxi abbreviation, Linze belongs to Shanxi Province, so for Jin; Lake, a symbol of life, a symbol of open-minded and boldness, means that Linze always keep a healthy spirit, lake water, at the same time, a symbol of wealth, we are willing to negotiate with you, win-win cooperation!!
English brand is made for the international market, C is the first letter of China, red is The Chinese red, this shape is similar to the ancient jade C-shaped dragon, representing China, JH is the abbreviation of Jinhu, C surrounds Jinhu, symbolizing That Jinhu has always grown in the embrace of China, thank the mother of the motherland!